Abby Prestin Dissertation of the Year Award
Each year, a committee composed of leaders from the Health Communication Divisions of the ICA and NCA reviews Masters Theses and Doctoral Dissertations submitted for consideration. Authors of the top-rated thesis and top-rated dissertation (and their faculty advisors) are recognized at the Annual Divisional Business Meeting during ICA's conference with the presentation of a plaque and cash award. A description of the application process can be found here.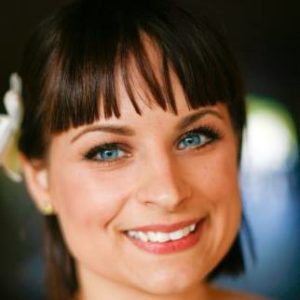 The Dissertation Award is given in honor of the late Abby Prestin, an exemplary health communication scholar and person, who tragically passed away on September 3, 2014 at the age of 34 after a year-long battle with lymphoma. Both her MA Thesis and PhD Dissertations won awards within the Health Communication Division, and, fittingly, the Dissertation of the Year Award is now endowed in Abby's name by her family and friends.
Donate to the Prestin endowment
Abby Prestin Dissertation of the Year Award Winners
2016
Nan Zhao, University of Southern California
Advisor: Sheila Murphy
Understanding Normative Influence of Neighborhoods: A Multilevel Approach to Promoting Latinas' Cervical Cancer Prevention Behaviors in Urban Ethnic Communities.
2015
Hanneke Hendriks, Leiden University
Advisor: Bas van den Putte
Let's talk about alcohol: The role of interpersonal communication and health campaigns.
2014
Jessica Gall Myrick, University of North Carolina at Chapel Hill
Advisor: Sriram Kalyanaraman
Searching from the heart: The interplay between emotions and customization in online health information seeking .
2013
Sherine El-Toukhy, University of North Carolina at Chapel Hill
Advisor: Jane D. Brown
Priming Optimism: The Automaticity of Health Risk Perceptions.
2012
Joe Phua, University of Southern California
Advisor: Michael J. Cody
The Social Groups Approach to Quitting Smoking: An Examination of Smoking Cessation in Social Networking Sites through the Influence of Social Norms, Social Identification, Social Capital, and Social Support.
2011
Elizabeth Gardner, University of Missouri
Advisor: Glenn Leshner
The Role of Narrative and Other-Referencing in Attenuating Psychological Reactance to Diabetes Self-Care Messages.
2010
Shelly R. Hovick, University of Georgia
Advisor: Vicki Freimuth
Seeking Family Health Information: A Test of the Revised Theory of Motivated Information Management.
2009
Sally Dunlop, University of Melbourne
Co-Advisors: Melanie Wakefield & Yoshihisa Kashima
Changing Health Behaviors: The Roles of Intra- and Inter-Personal Responses to Public Health Mass Media Campaigns.
2008
Janice Krieger, Pennsylvania State University
Co-Advisors: Roxanne Parrott & Jon Nusbaum
An Empirical Test of Metaphors as a Strategy for Creating Culturally Appropriate Health Messages.
2007
Melissa Harris, University of Kentucky
Co-Advisors: Nancy Harrington & Philip Palmgreen
The Role of Emotion in Anti-Drug PSAs: Investigating the Impact of Guilt Arousal on Perceived Message Effectiveness and Behavioral Intentions to Use Drugs.