Amanda L. Kundrat Thesis of the Year Award
Each year, a committee composed of leaders from the Health Communication Divisions of the ICA and NCA reviews Masters Theses and Doctoral Dissertations submitted for consideration. Authors of the top-rated thesis and top-rated dissertation (and their faculty advisors) are recognized at the Annual Divisional Business Meeting during ICA's conference with the presentation of a plaque and cash award. A description of the application process can be found here.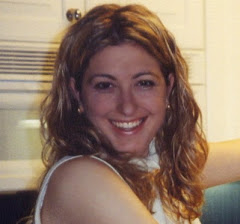 This award is given in honor of the late Amanda Lee Kundrat, recipient of the ICA/NCA Thesis of the Year award in 2002 for her Thesis entitled "The Impact of Invisible Illness on Identity and Contextual Age Across the Life Span" directed by Jon Nussbaum. Amanda passed away on January 21st, 2003 while a doctoral candidate in the Department of Communication Arts and Sciences. Her passion for health communication was rooted in both her personal and academic understanding of the healthcare system. Amanda committed her time and energy to encourage blood and organ donation. As we do the same, her spirit remains with us.
At the June 2010 business meeting, Dave Buller announced that the Kundrat family, in memory and honor of the late Amanda Lee Kundrat, had generously donated funds to endow the ICA and NCA's joint Thesis of the Year award, renamed the Amanda L. Kundrat Health Communication Thesis of the Year Award. The division continues to receive support from the Kundrat family and hopes to continue this endowment for the future by seeking charitable donations to the fund.
Donate to the Kundrat endowment
Amanda L. Kundrat Thesis of the Year Award Winners
2016
Sungsu Kim, Washington State University
Advisor: Jay Hmielowski
The Influences of Self-efficacy in Medical Drama Programing on Cervical Cancer Preventive Behaviors: From the Perspective of Social Cognitive Theory."
2015
Carly Danielson, University of Minnesota
Advisor: Tara Emmers-Sommer
Attributions and Coping Behaviors Communicated Among Bullied Students: An Analysis of Bullying Blogs.
2014
Dorothy Brown, University of Waikato
Advisor: John Oetzel, University of Waikato
Communication networks of men with prostate cancer.
2013
Wendy Jacobs, Radboud University Nijmegen
Advisors: Dr. Enny (H. H. J.) Das and Dr. S. B. Schagen
The Effect of Stereotype Threat on Cognitive Difficulties After Chemotherapy: Communicating the Association Between Chemotherapy and Cognitive Difficulties May Result in Higher Complaint Reporting, But Increased Memory Performance for Cancer Patients High in Stigma Consciousness.
2012
Wan Chi Leung, The Chinese University of Hong Kong
Advisor: Ven-Hwei Lo
Third-Person Effect and Rectifying Behaviors: Studying Antisocial and Prosocial Online Messages of Youth Drug Abuse.
2011
Mindawati Wijaya, Nanyang Technological University
Co-Advisors: Theng Yin Leng and May O. Lwin
Influencing Children's Food Consumption: Impact of Message Framing and Tailoring on Efficacy and Intention.
2010
Jennifer J. Moreland, The Ohio State University
Advisor: Janice Raup-Krieger
The Conceptualization and Communication of Risk Among Rural Appalachian Adolescents.
2009
Abigail Prestin, University of California at Santa-Barbara
Advisor: Robin Nabi
Examining Subcomponents of Efficacy Judgments as Factors in Health Promotion Message Design.
2008
Jiyeon So, Purdue University
Advisor: Hyunchi Cho
Exploring Contributions of Genre-Specific Media Toward Perceptions of Personal and Social Risk of Smoking Among South Koreans.
2007
Sarah Gibson, Johns Hopkins University
Advisor: Rajiv Rimal
The Role of Context and Rationalizations in Understanding Behavior in Relation to HIV Prevention in Rural Malawi: A Qualitative Analysis.
2003
Lijiang Shen, University of Wisonsin-Madison
Advisor: James Dillard
2002
Amanda L. Kundrat, Pennsylvania State University
Advisor: Jon F. Nussbaum
The Impact of Invisible Illness on Identity and Contextual Age Across the Life Span.
1999
Lisa Murray-Johnson, Michigan State University
Advisor: Kim Witte
1998
Ashley Duggan, University of Georgia
Advisor: Roxanne Parrott and Dale Leathers
Understanding Subjective Components of Illness: Physicians' Nonverbal Rapport Building Behaviors and Patient Willingness to Disclose Information about Self and Barriers to Wellnes.